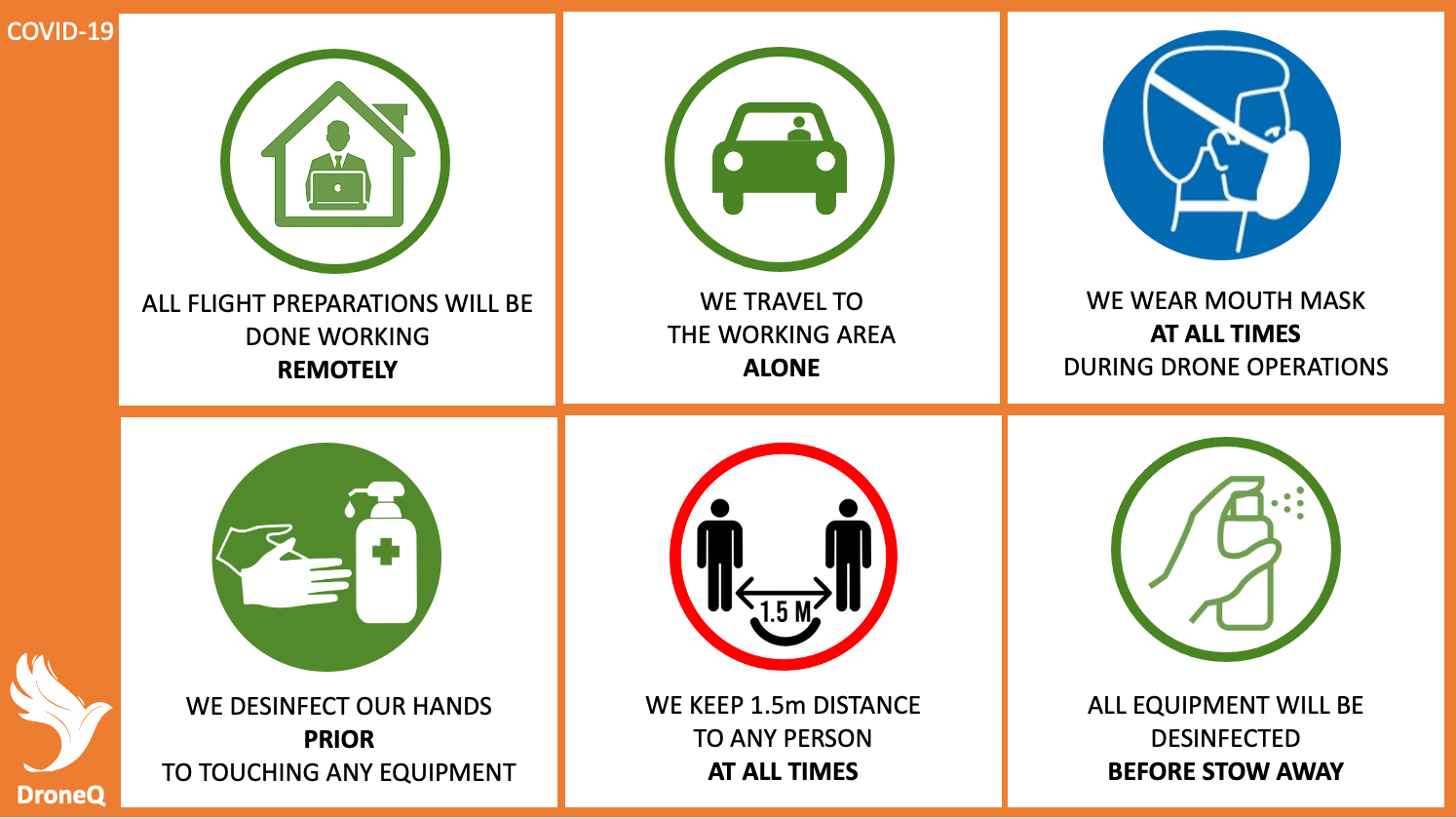 DRONEQ Covid-19 protocol in effect
In the shadow of inspiring developments such as Dutch Drone Delta, Drone2Go and the start of the project Maritime Logistics: Drone Delivery with the partnership with Energy Reinvented, we also unfortunately see Covid-19 in the shadows. In addition to all the other known (and unknown) security measures that we as a professional drone company have to take from laws and regulations, we also follow the guidelines of the government regarding Covid-19. This is to protect ourselves, but certainly also of our customers and other stakeholders.
In addition to government guidelines, we also closely follow the guidelines of the organizations for which we conduct drone operations. On top of that, we at DroneQ have also established a Covid-19 protocol for a number of things that we comply with at all times, as long as the measures are in place. This not only from a safety and risk management perspective, but also to ensure the continuity of droneq services for as long as possible.
DroneQ has already built everything securely in the Cloud from a business continuity, including collaborating on documents and communication tools such as video conferencing. We used our knowledge of information and data security to safeguard the 3 pillars in it: continuity, availability and confidentiality. As a result, we are able to carry out most of the project and flight preparation remotely and thereby reduce the risks. If there are still points for improvement, we would like to hear about this!
If drone operations require the need to watch, we will ensure that this is facilitated via the Internet, or that external monitors are present on site.