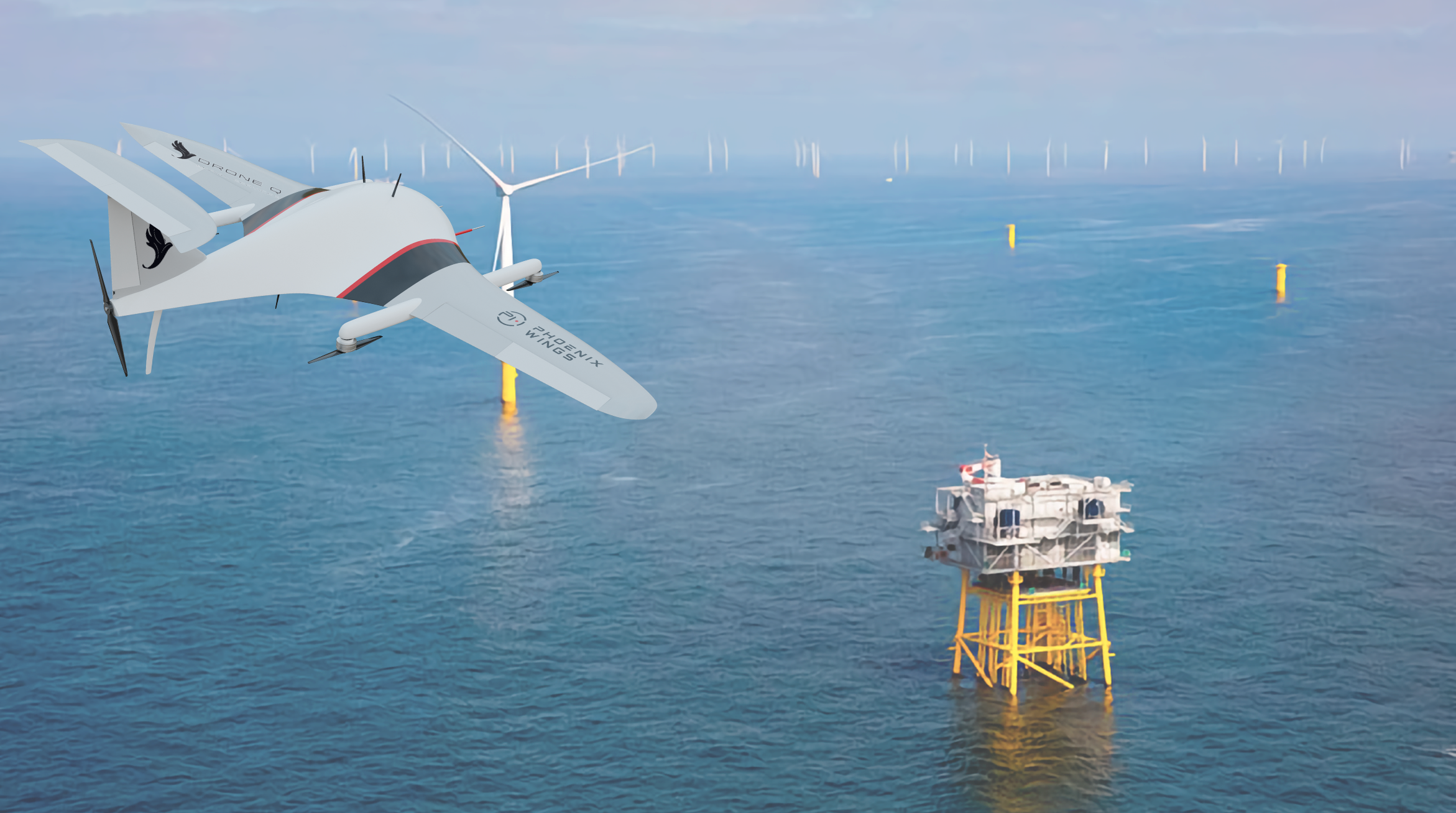 DroneQ Robotics, a Dutch pioneer in the field of Maritime Cargo Drone Delivery through long-range cargo drones for more than 3 years, is tackling the challenges of long-distance cargo drone delivery on many fronts. For more than 2 years active in the METIP program "Long Distance Cargo Drone Network", close cooperation with the main logistics operators such as DHSS, and cooperation with knowledge institutes such as universities to carry out case studies and feasibility studies. We also work very closely with technology partners such as drone manufacturers such as Phoenix Wings, aviation/UAS legal consultancies such as AirHub, telecom organizations and many more stakeholders. We analyze current logistics data from more than 2 years, which allows us to build solid business cases to determine the feasibility of drone delivery for ports and offshore energy.
We have also developed drone delivery processes and procedures that seamlessly integrate into the logistics chain processes in a very efficient way. For more than 2 years we have carried out hundreds of test drives for Drone Delivery in numerous national and international projects, ranging from Urban Air Mobility, drone delivery on offshore ships and inland vessels that were both anchored and sailing, for more than 1 year flying with hydrogen drones and flying on a daily basis with VTOL's and various payload delivery systems. One flight worth mentioning is a BVLOS flight of over 52km with a cargo drone recently, and we're ready to break our record soon!
We are now ready for the next step: daily flights from Den Helder to an offshore production platform over a distance of 65 km with 10 kg of cargo. For more than 3 years, together with the stakeholder from ports, industry, logistics operators and companies working in offshore industry, we have gained the necessary experience and expertise to professionally carry out Drone Delivery for Ports, Offshore Oil and Gas and Offshore Wind. We applied for the BVLOS permit to fly to Offshore some time ago at the ILT and are waiting for the final decision to take off from Den Helder and Eemshaven. With OWIC, we are also planning drone delivery flights to offshore wind farms and offshore support vessels from Eemshaven.