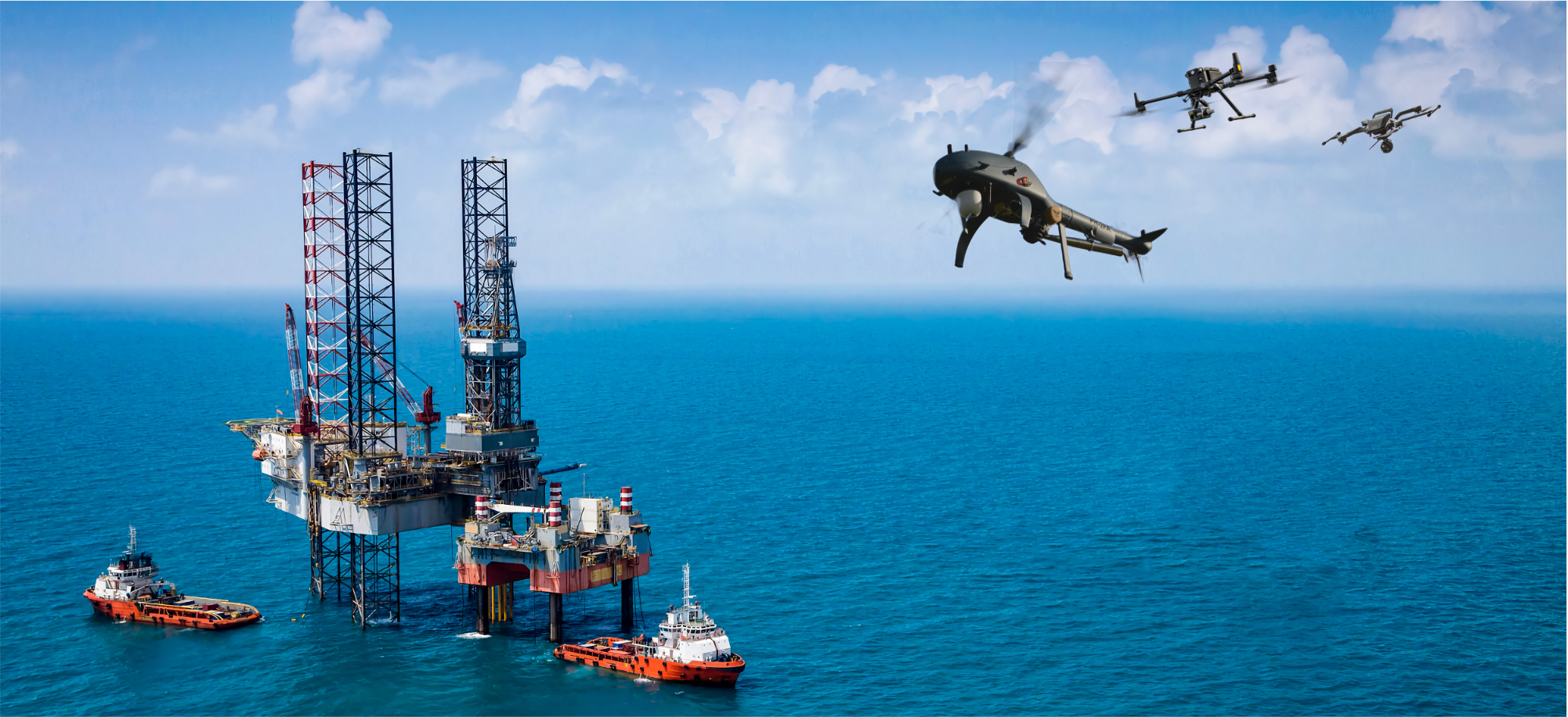 Drone Delivery for Offshore Energy from Den Helder, offshore capital of The Netherlands.
By signing the partnership between the Dutch DroneQ Aerial Services and German long range cargo Drone manufacturer Phoenix-Wings an important base towards long range Drone Delivery has been made. The partnership will open new possibilities in the current project Maritime Logistics: Drone Delivery for Offshore Energy, a project of the partnership Energy Reinvented, METIP and DroneQ. This project includes setting up a Drone Command Center initially in Den Helder, offshore capital of The Netherlands. These Drone Command Centers will be the operations centers from which drone operations such as drone deliveries will be executed on land, within port areas, remote islands and maritime and offshore. Other locations are being considered.
The Maritime Logistics: Drone Delivery for Offshore Energy project is an effort by a consortium of significant organisations of members of Energy Reinvented and members of METIP such as DroneQ Aerial Services (Unmanned Vehicle Operator & Integrator), development company NHN, UAS legal expert and drone operation center software developer Airhub, telecom company KPN, drone manufacturers AceCore, Phoenix-Wings and others, logistic operators DHSS, Peterson Offshore and Ritmeester, UAS innovation and test center Space53 and other partners in the areas of GIS, sensoring and artificial intelligence.
The challenges are numerous, ranging from legal matters such as BVLOS and (partly) autonomous operations, sheer distances to cover and payload capacity, interaction with manned air traffic, weather conditions on the North Sea, connectivity, embedding in operational processes, social and business acceptance and many more. Challenges which will be addressed by the huge amount of expertise, experience and innovation-willingness of the consortium partners! Secondary goal is to setup the operation in such a way that it can be copied and adapted for deployment in other regions than the North Sea as well.
The goal is to start pilots early 2021.
Read more about the project in our earlier bog: https://www.droneq.nl/droneq-and-metip-for-offshore-energy/?lang=en