METIP, DroneQ and Energy Reinvented start collaboration for a broad application of marine drones for the benefit of the Offshore Energy industry Oil, Gas & Wind.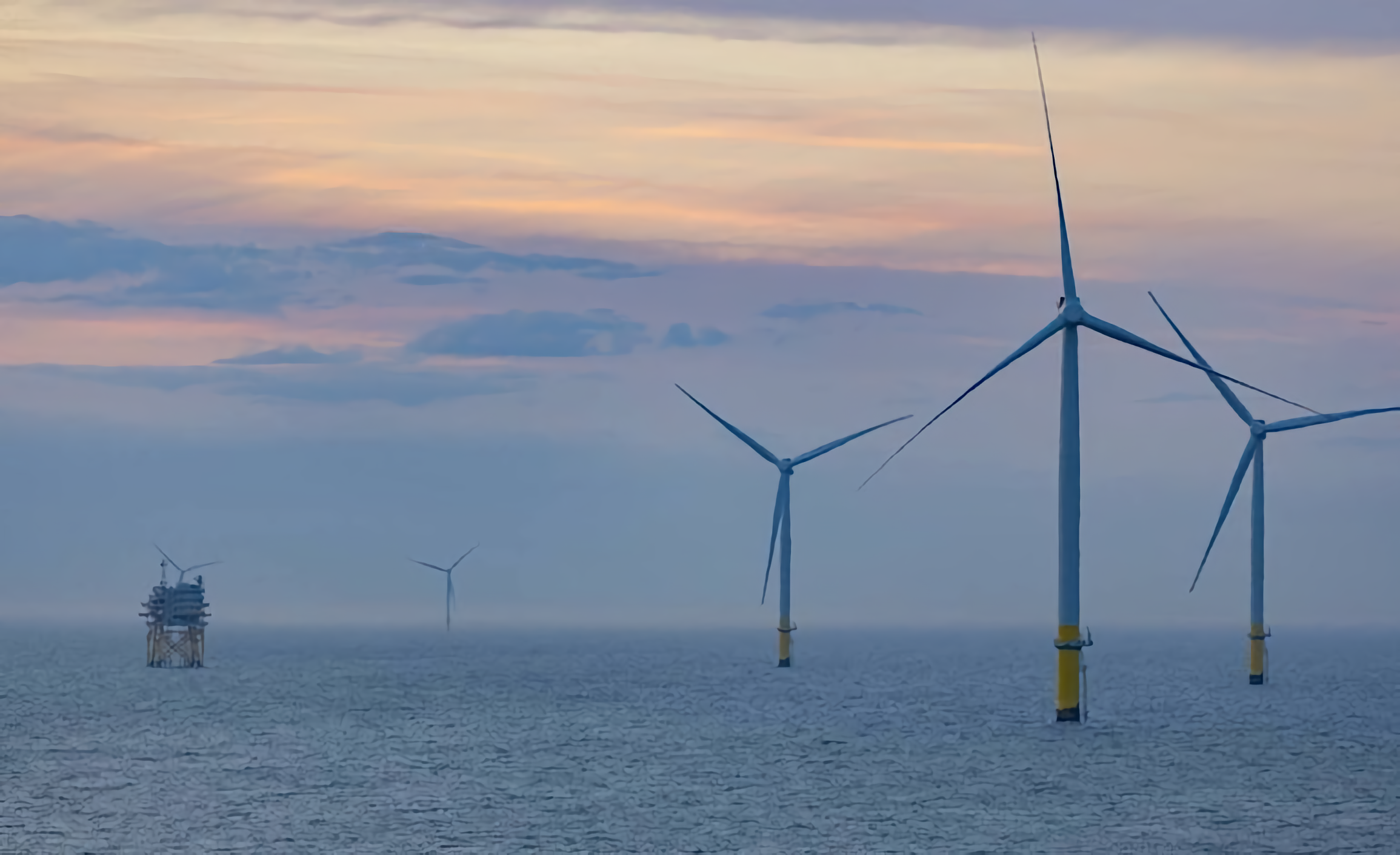 On Thursday 8 October 2020, John Spee (North Holland North NHN Development Company) and John Troch (DroneQ Aerial Services) Energy Reinvented Digital Energy corona-proof meeting in Nieuwegein gave a presentation that explained the cooperation between Energy Reinvented and METIP (Maritime Emerging & Enabling Technologies Innovation Platform) and showed the Energy Reinvented members how drones could provide support to the Offshore Energy Industry Oil, Gas & Wind. The presentation was the start of the Maritime Logistics: Drone Delivery program for offshore energy. Energy Reinvented's participants include Siemens, Shell, TNO, Aramco, Damen, NAM and many others.
The main objective of the partnership is to work together in areas such as Logistics to optimize the operational process, reduce the CO2 footprint, achieve a cost reduction, increase safety and efficiency by embedding maritime unmanned vehicle technology in business processes of organizations and gradually work towards autonomy.
DroneQ and METIP focus on maritime applications with Unmanned Aerial Systems (UAS – Drones), Autonomous Surface Vessels (USV) and Underwater Drones (ROV). Maritime unmanned vehicle applications include Logistics (Drone Delivery), Security, Inspection, Gas detection, Surveying, Maintenance and other applications.
Safety is paramount when conducting Drone Delivery flights and requires intensive preparation. Not only the legal framework is an important part of this, but also flight safety itself. A comprehensive risk analysis for these specific circumstances is carried out. Things like the flight environment, flying over long distances beyond the drone pilot's sight and flying over water require specific risk mitigation measures. Landing with a drone in a high-metal environment, potential disturbances by radar and high-power transmission equipment on board the ship, offshore installations and offshore wind turbines are included in the risk analysis. Permits for flying over longer distances (BVLOS=Beyond Visual Line Of Sight) require, among other things, detailed operational procedures and emergency procedures, modifications to drone and support equipment, being able to navigate and communicate with the drone over 4G, 5G or Iridium (satellite), drawing up a flight communication plan before, during and after flight.
DroneQ has developed a comprehensive development and test program within the Maritime Drone Initiative (MDI), part of METIP, with respect to Maritime Logistics: Drone Delivery, where drones are equipped with a so-called payload delivery system that allows the pilot to release the payload remotely. The package in which the cargo was transported has also been designed, tested and optimized to ensure that the cargo has as little impact as possible on the flight performance of the drones and the cargo is protected to the maximum. On-site testing is part of this process to obtain maximum assurance that safety during the operation would remain within the risk acceptance frameworks.
The conditions in maritime environments are of a different order than those above land. Issues such as strong winds, salt haze and rapidly changing weather conditions make the conditions in which maritime drones must continue to operate within the framework of acceptable risk level into a special field. This not only places high demands on the operator, but also on the equipment itself and on the operational processes and procedures.
An important element of Drone Delivery is the ability to operate within the processes and procedures of the Logistics Supply Chain, in which Drone Delivery processes need to be seamlessly integrated. Logistics is a special field in which everything has to be right in order not to run the risk of stagnation of the supply chain. Not only the supply chain process must be a well-oiled machine, processes must also be set up and regularly tested to ensure continuity of service. Especially in the dynamic world of Offshore Energy, a reliable supply chain is crucial! This requires a professional and reliable partner in this field. Drone Deliveries will include operations on land, in ports, to offshore wind turbine parks, offshore installations and ships and will focus on transporting reserve parts, tools and measuring instruments, documents, medicines and other high-value supplies by drone. The ambition is to automate as much as possible and to enable autonomous deployment, which will be introduced in phases. In addition to drones, Autonomous Surface Vessels (USVs) and underwater drones (ROVs) will also be among the focus areas.
In addition to Maritime Logistics: Drone Delivery, other disciplines using drone applications will also be highlighted, including Security, Inspection, Surveying and Maintenance.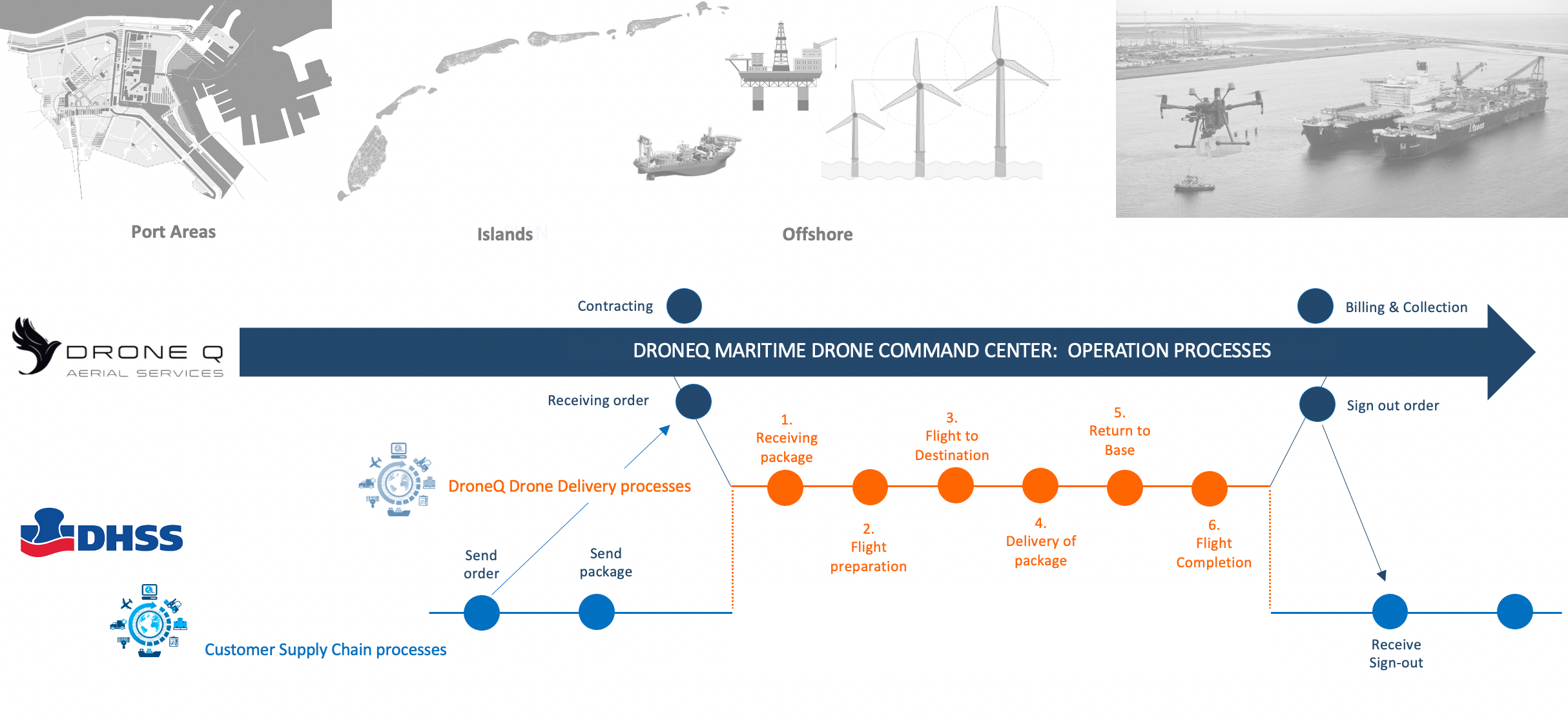 The power of METIPs MDI is to operate from a platform where a consortium of companies that are each experts in their own part of the Drone Delivery process and jointly bring in expertise, experience, knowledge and activities to take Maritime Logistics: Drone Delivery to the required level and maintain it. Innovations in areas such as communication technologies, Artificial Intelligence, automated offshore drone bases and other operational innovations set the bar even higher for these consortium partners. The process-based project approach of applying existing technology, adapting existing technology that may require a specific demand to develop a special drone for example, can be addressed from the ecosystem of METIP partners and makes the collaboration between Energy Reinvented and METIP unique. Never before has the development and application of maritime drone support for offshore energy been formed on this scale.
In addition to DroneQ Aerial Services (Drone Operations & Integration), the METIP are core partners for the Energy Reinvented collaboration, including Development Company NHN, Airhub (Legal Consultancy & Drone Operations Management Systems), and Space53 (Drone Test & Innovation center). For each project, this core team is supplemented as needed by other specialist partners from the METIP/MDI partner ecosystem. Logistics operators such as DHSS and Peterson Offshore also joined the consortium.
>>> VIDEO Maritime Logistics: Drone Delivery… click here <<<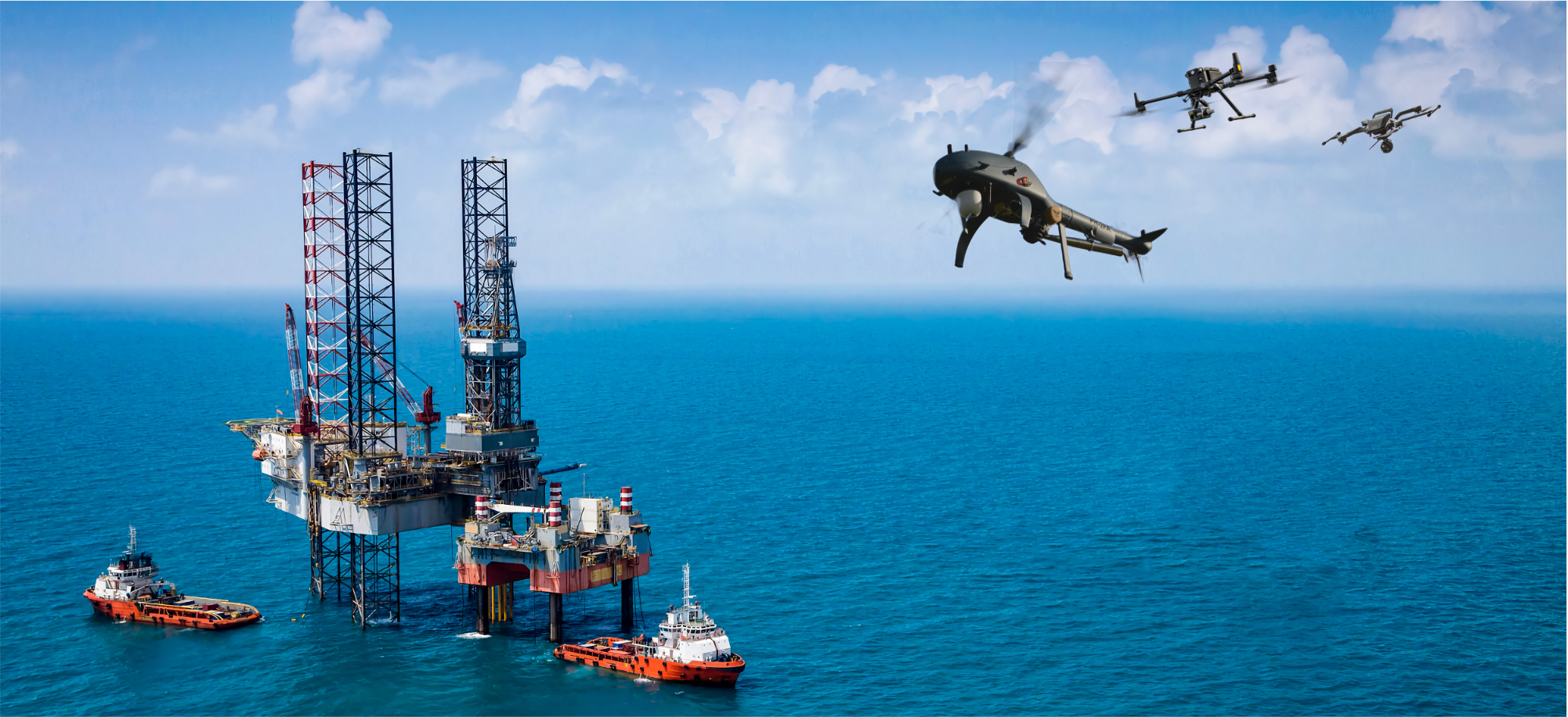 About METIP:
The Development Company Noord-Holland Noord (NHN) is a private law implementation organization of municipalities in North Holland North and Province of North Holland. NHN is a permanent point of contact in the region for issues related to the development of the region. The organization knows what is going on and brings together entrepreneurs, researchers, investors and governments. NHN has set up the Maritime Emerging & Enabling Technologies Innovation Platform (METIP) and Maritime Drone Initiative (MDI) program, which are part of the Region Deal Maritime Cluster Head of North Holland.
More info: John Spee – Email: jspee@nhn.nl – Tel. +31 6 513 573 95
About DroneQ Aerial Services:
DroneQ is a next-generation Unmanned Vehicle Systems Operator & Integrator,where operational processes and autonomy are important factors for operations in the air, on land, on water and underwater! DroneQ has its roots in the Offshore, civil sub- and upper water construction and incident and calamity response and has conducted inspections of oil and gas extraction installations, pipelines, cables and surface and other subsea installations with UAVs and ROVs (Remotely Operated Vehicles) for over 20 years, building knowledge and experience worldwide in destructive and non-destructive inspections, capture and reporting at all levels , from senior management to technical stakeholders.
More information: John Troch – Email:john@droneq.nl – Tel. +31 6 111 999 55
About Airhub:
Airhub provides drone legal consultancy and its expert in laws and regulations, permits and waivers. In addition, Airhub has developed a Drone Operation Management System. The AirHub platform consists of a Drone Operations App (iOS and Android) and the Drone Operations Center (web-based application). Both developed for planning, conducting and logging drone operations. From the Drone Operations Center (DOC), remote drone flights can be conducted by a real-time connection to a paired drone.
More info: Stephan van Vuren – E-mail: stephan@airhub.nl – Tel. +31 6 343 411 24
About Space53:
Space53 is a public/private partnership; one joint portal for national and international parties. Unique in Western Europe, because Space53 has an airport, a safety campus and lots of special outdoor and indoor spaces to investigate and test both large and small unmanned systems. In addition, there is close cooperation with research and educational institutions, such as the University of Twente, Saxion and ROC of Twente.
More info: Marc Sandelowsky – Email: marc@space53.eu – Tel. +31 6 249 692 69