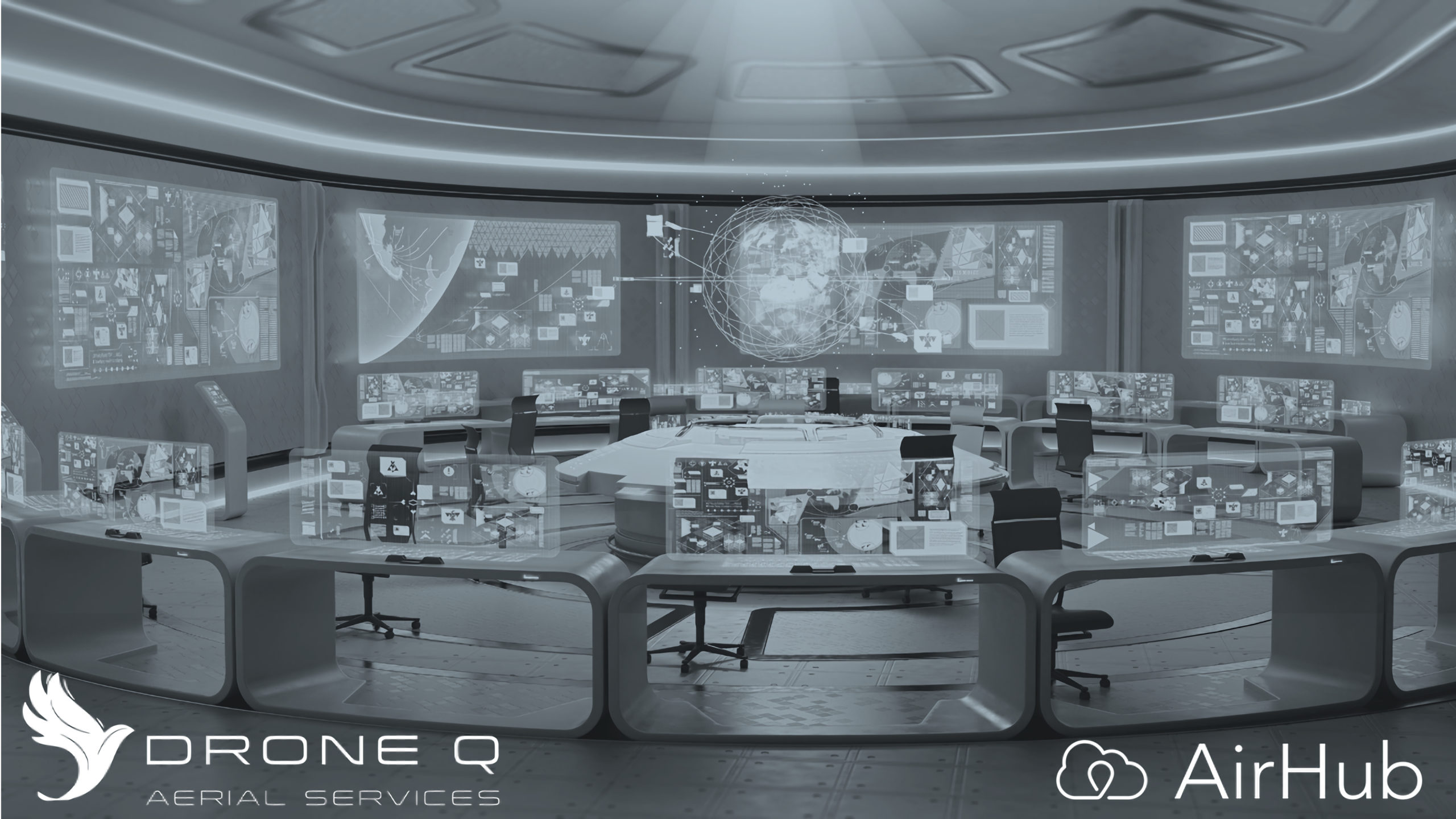 Drone Operations specialist DroneQ Aerial Services and Airhub, specialist in laws, regulations and Drone Operation Center software enter into a partnership.
DroneQ has set up and operationalized a Drone Operation Center from an ISO structure and operational expertise, and Airhub has developed drone operation center software system based on their expertise in which operations can be planned, executed and managed. Through a partnership, these two are brought together, creating a clear added value for projects and customers. Far-reaching automation of operational drone operation processes is thus becoming repeatable and therefore more predictable, with uniform implementation of drone operations enabling organizations to be demonstrably in control. This also created the maximum preconditions for embedding drone operations in a customer's operational processes. At the same time, it provides for a mechanism to demonstrate organizations adhere to be compliant to a framework of laws and regulations and enhancing efficiency at the same time.
About DroneQ:
DroneQ Maritime Aerial Services which focuses on high-quality land and maritime drone operations. The drone operations include industrial inspections, thermal and video inspections, Incident Response and disaster aerial support, environmental monitoring, gas detection, surveying and mapping, drone delivery and cinematography in the areas of the offshore industry, wind and solar, telecom and nature management. The goal is to collect high-quality data through drones, which helps customers make the right decisions for specific aspects of their business operations.
About Airhub:
Airhub helps customers realize the full potential of drones within the organization. By providing organizations with the right equipment, training, support, software for drone operation management and guidance on policy issues and risk analysis, Airhub can help to get from an idea on paper to the launch of the operation, with accompanying improvements, in a safe and efficient way.
More information:
Airhub – contact Stephan van Vuren: stephan@airhub.nl
DroneQ Aerial Services – contact John Troch: john@droneq.nl